What kind of kingdom is built without a capable team of individuals?
Not ours. At Filma King we're fortunate to have assembled such a diverse team of talented creatives over the years, all of whom bring something special to this production hub. From team members capable of crafting powerful video content, to people who can engage audiences through enticing copy and marketing. Filma King is proud to offer the complete production service.
CEO and Creative director
As founder of Filma King and inventor of the 4pm lunch, award-winning director Nick brings a broad spectrum of expertise to the table. From directing documentaries overseas to working on content for leading UK firms, his passion for producing high quality video is the driver of Filma King's vision. Nick has always believed the filmmaking process should be a personal journey, and as such, sets out to build relationships with everyone he works with in order to transform individual ideas into engaging stories.
Creative producer
Jake has a natural talent for finding creative ways to communicate the simplest of things. Whether it's through words, video, or intense gazes into the distance, he will find a way to bring content to life. Jake started out at Filma King as a video editor, but his time spent outside of the office writing about music, alongside studying for a masters in events management, have created the opportunity for Filma King to offer in-house copywriting and marketing services. He doesn't get to play his own music in the office often though…

Head of post-production

Video editor, filmmaker, photographer, table tennis extraordinaire, Jonny is a diversely skilled member of the Filma King team. Years spent as a freelance filmmaker have provided him with an eye for creating moments of video magic. This ability combined with a passion for video editing and the drive to learn new techniques have made Jonny an invaluable asset. Not to mention his gleaming table tennis record… As a keen cyclist riding two wheels to the office everyday, don't expect to see him dressed as smartly as this when you visit.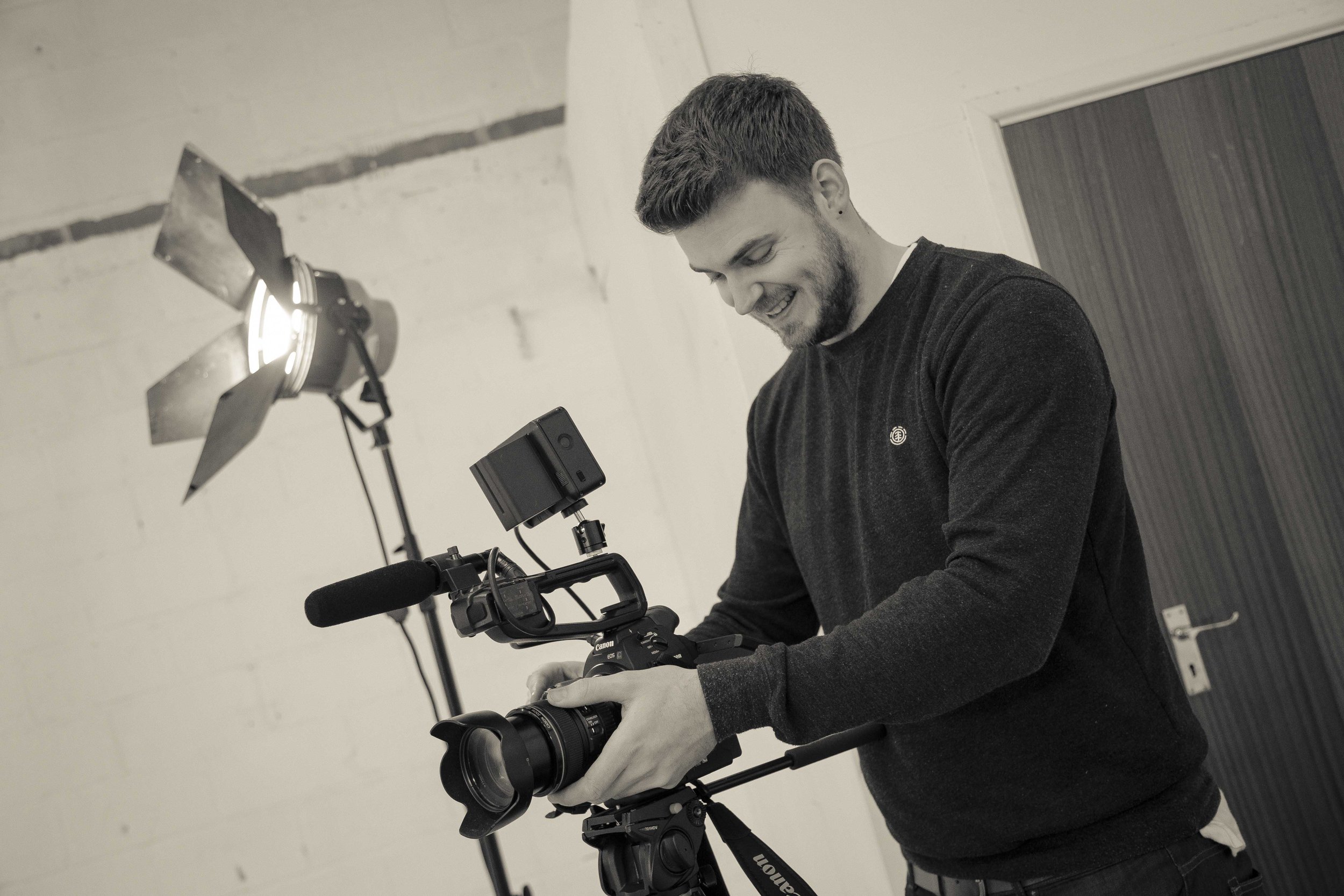 Camera and sound operator

Jon is an extremely talented camera operator who has experience of working on projects for clients including the BBC, British Eurosport and Amazon - where he even jetted out to Italy to use his expertise on location. Jon has tackled a range of projects from factual and drama productions through to live events and sports coverage. Aside from filming he is passionate about his music and whenever the opportunity arises he can be found at a music festival. Standing at 6'6, he's not only a useful human tripod, he's also a very easy person to find in a crowd…


Camera and sound operator, lighting specialist

As a filmmaker with ten years shooing experience, James loves being behind the camera and prides himself on bringing a positive attitude to every shoot. His love of cinematography and eye for blending great compositions with beautiful lighting allows him to convey unique meaning in film. Whether it's working as a Director of Photography on music videos airing on MTV and Kerrang, or creating atmospheric light set ups for documentary and feature films, there's nothing James enjoys more than bringing a vision to life through imagery.